Celebration Day - African Drumming Workshop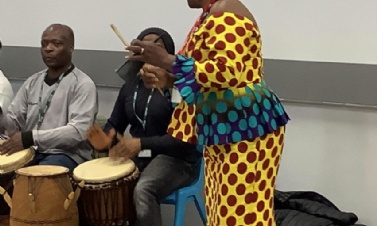 End of term celebration in respect of Black History Month.
On Friday 20th October we welcomed an African Drumming Workshop for all the students to enjoy, and this was a real success!
The students absolutely loved the music and variety the workshop offered. Students had the opportunity to dance, sing and join in with the session.
The African Drummers were absolutely fantastic, and we hope to welcome them back to school in the future.