Wren Spinney School Achieves Healthy School Bronze Award.​​​​​​​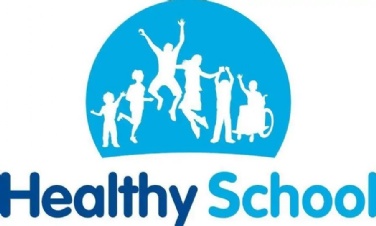 We are thrilled to announce a remarkable achievement that highlights our commitment to the well-being and health of our students. Wren Spinney has officially been awarded the prestigious "Healthy School Bronze Award"!
This award is a testament to our unwavering dedication to promoting healthy lifestyles and creating a nurturing environment that fosters the physical and mental well-being of our students. The Healthy School Bronze Award recognises schools that have made significant strides in improving health and well-being for both students and staff.
Receiving the bronze award is a remarkable achievement that underscores our commitment to various aspects of health, including:
Healthy Eating: We have strived to provide nutritious meals, encourage balanced diets, and promote a culture of healthy eating amongst our students. This award is a validation of our cafeteria's continuous efforts to offer delicious, wholesome options.
Physical Activity: Our school has consistently encouraged physical fitness and a love for exercise. We've organised numerous sports events, fitness programs, and extracurricular activities to keep our students active and healthy.
Mental Well-being: We've focused on fostering a supportive and empathetic environment that prioritises mental health. Our teachers and support staff have played a crucial role in promoting emotional well-being amongst our students.
Healthy Lifestyles: We have engaged the entire school community, including students, teachers, and parents, in initiatives that promote a healthier way of life.
This award is a significant milestone, but it's only the beginning. We remain committed to improving and expanding our efforts in the realm of health and well-being.
Stay tuned for more exciting updates on our journey towards achieving the Healthy School Silver Award!